Events - New Events Below

Central Arizona Chapter
Meetings 2023
These programs are for YOU!!!
***
All meetings, unless noted, are on the first Thursday of the months as scheduled from 9:00am-11:00am, except July and December.
Meeting schedule for 2023 is February, April, June, August, October and December, unless notified otherwise.
***
Thursday, June 1, 2023
Networking / Webinar Setup: 8:30 am
Virtual Meeting: 9:00 am – 11:00 am
9:00 – 9:30 am President's Update and Chapter Activities
9:30 – 10:30 am Speaker Presentation
10:30 - 11:00 am Q & A and Wrap up
MEETING INFO*: Register in advance for this meeting at the link below
TOPIC: Prevailing Threats and Best Practices to Manage Them
SPEAKER: Zach Smith, AlertMedia
Zach has over 10 years of experience in the software as a service (SaaS) industry, working with organizations of all shapes and sizes to assess and implement technology solutions aligned to business goals. Zach currently serves as Enterprise Account Director for AlertMedia where he advises leading organizations on the global threat intelligence, travel risk management, and emergency mass communications space, helping each of them to build out unique solutions that better protect their people and business assets.
If you have questions or concerns, please respond to

This email address is being protected from spambots. You need JavaScript enabled to view it.
THERE ARE MANY WEBINARS BEING OFFERED BY VARIOUS PROFESSIONAL GROUPS AND VENDORS. WE ENCOURAGE EVERYONE TO ATTEND.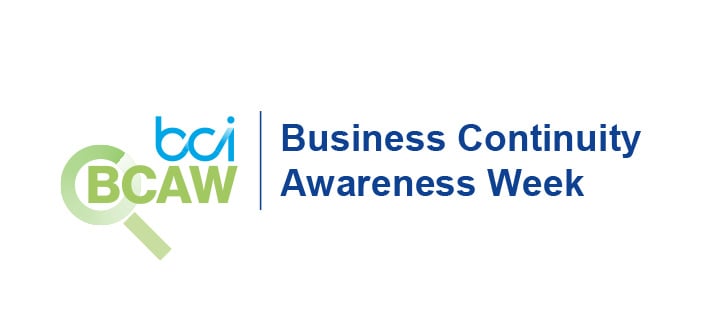 Presentations courtesy of InfiniteBlue
May 18: Personal Resilience
Do something for yourself today by practicing self-care. Take care of your physical, emotional, and mental health through activities such as exercise, meditation, and getting enough sleep.
May 19: Organizational Resilience
Andy Witts, Senior Director of Alliances, shares more on recent regulations introduced in the UK requiring financial and investment firms to achieve operational resilience. Will other countries and industries soon follow?
For over 20 years BC Management (powered by Witt O'Brien's) has been collecting compensation data for the Business Continuity profession and Cheyene is excited to share the newest data findings with the Association of Continuity Professionals, even before the report is officially distributed!
Organizations worldwide depend on our annual report to pay fair and marketable compensations when looking to hire new professionals as well as retain top talent; however, our annual report extends beyond the traditional compensation assessment. With decades of data, several trends are highlighted throughout the report. Additionally, our report should serve as a road map to evaluate your marketability (skills/competencies) in comparison to your peers. Be sure to listen in to better understand your earning potential and marketability within your peer group.
Presenter, Cheyene Marling is a global leader with more than 20 years of dedicated expertise specializing in the business continuity profession. She founded BC Management, Inc. in 2000 and joined Witt O'Brien's in 2022 as a Managing Director, Talent Management and Research Analytics.
May 25, 2023 1pm-2pm
INTERFACE
These are key talking points you can use when mentioning INTERFACE:
No cost for members to attend (no students, interns, or sales professionals)

We will serve morning coffee and lunch at Noon

Access to over 30 exhibitor booths

Earn up to 6 CPE credits during the day

One lucky attendee will win $1000 in our passport drawing
| | |
| --- | --- |
| | BCM METRICS |
Registration Now Open for DRJ Fall 2023!
Now is the time to secure your place at DRJ Fall 2023 running September 10-13 in Phoenix, AZ!
There are so many reasons to register:


Practical knowledge and training with 50+ sessions and 60+ speakers!

Unbeatable peer networking - boost your network!

Stay current with the latest innovations and best practices.

Evaluate the latest products and solutions over four days.

Exchange views and shared challenges - and discover the solution to your own particular challenge!
We're fostering an environment where you can learn and grow.
Join us this September.