Resources
** JOB SEARCHING? GO TO BOTTOM OF THIS PAGE
TO SEE CURRENT JOB POSTINGS **
NEW JOB POSTING 05/02/23
*********************************************************************************
CHAPTER MEETING MINUTES AND PRESENTATIONS ARE LOCATED HALF WAY DOWN THIS PAGE
__________________________________________________________________________
FROM OUR SPONSORS

DR/BC Programs – What is Truly Important to be Prepared and Ready? Presented by Rich Long, February 2023 MHA Consulting
************************************************************************************
Reviewing the Five Types of Risk by Rich Long, MHA
************************************************



| | |
| --- | --- |
| The hot new trend in IT disaster recovery for 2023 is . . . a completely invalid concept. The fact is, there are no hot new trends in IT/DR. There is—or should be—only one valid approach to this critical area: doing the fundamental things correctly, all year long. | By Richard Long |

Infinite Blue boosts Cenari's threat intelligence capabilities through partnership with Factal, a verified breaking news and risk platform provider. Read more.
*****************************************************
INFINITEBLUE FIRESIDE CHAT -
TEAR DOWN THESE WALLS
WITH FRANK SCHULTZ AND JASON VEIOCK
What 2022's Most Significant Outages Can Tell Us About 2023 Disaster Preparedness
A Look Back at the Year's Biggest Blackouts
From hurricanes and tropical storms, to heavy snowstorms and thunderous blackouts, extreme weather events exemplify the dangers that lurk around the corner each season. Yet, while unforeseen emergencies can develop at a moment's notice, they don't stop the demands on businesses to keep operations, along with supporting IT systems, up and running.

In the process of looking back, companies and their IT teams can take steps forward in enhancing their disaster avoidance strategies. Below are some of the most significant blackouts caused by weather events last year and considerations for businesses to protect against prolonged downtime caused by major power outages in 2023.
************************************************
****************************************************************************************
NEW*** Maricopa County COVID Cases by Zip Code
Go HERE to look up the number of cases by zip code within Maricopa County.
***NEW***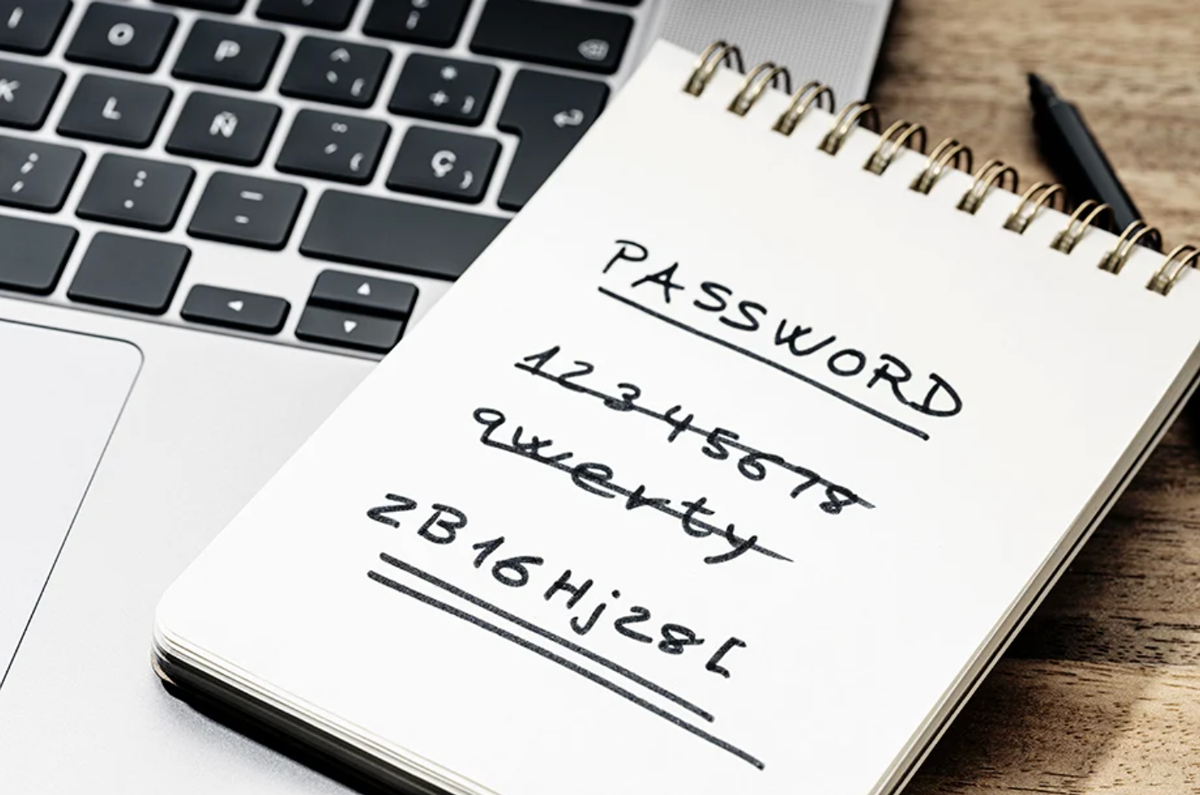 The Hidden Costs of Passwords
Passwords are generally viewed as a necessary evil; nobody wants to deal with them, but they get you where you need to go. Even after years of every website and application stressing the importance of setting up secure passwords, people still worry more about forgetting their password than the ramifications of getting hacked. Case in point: an analysis of 15 billion passwords determined the most common password is 123456. Even worse, the fourth most popular password is the word "password" itself.

The average user has around 100 passwords, and two out of three people use some form of the same password across multiple accounts. When people repurpose passwords, hackers can jump from one service to the next.

Don't use the same passwords, right? Or just throw in some numbers and special characters to make it trickier? That thinking made sense when we were all working from full keyboards. Asking people to peck out long strings of letters from their mobile phone or smartwatch is inconvenient at best. Instead, people revert to simple, short passwords like "123456."
CONTINUITY COUNTS
Newsletter has been temporarily suspended. If you want to see it revived and want to be on the chapter Board, please contact the chapter president at
This email address is being protected from spambots. You need JavaScript enabled to view it.
CHAPTER MEETING MINUTES
2023
Check HERE for minutes from the February chapter meeting
2022
Check HERE for minutes from the September chapter meeting
Check HERE for minutes from the August 4 chapter meeting
Check HERE for minutes from the June 2 chapter meeting
Check HERE for minutes from the February 3 chapter meeting
Check HERE for minutes from the April 7 chapter meeting
NOTE: For chapter meeting minutes 2021 or older, please contact an AZ ACP Board member.
**************************************************************************************************
CHAPTER MEETING PRESENTATIONS
2023
February 2023 - Andy Witts, Operational & Organizaion Resilience HERE
2022
December 2022 - Richard Long, Mock Cyber Exercise Here
August 2022 - Maricopa County COAD Presentation HERE
Note: For 2021 and older Presentations, please contact the chapter Web Director.
**************************************************
FEMA National Risk Index Just Published
Discover the landscape of natural hazard risk in the United States Go HERE to check out the Annual Loss, Social Vulnerability and Community Resilience index within the U.S.
**************************************************************************************************************


New ACP eBook Now Available

The Association of Continuity Professionals First Book of Best Practices, a collection of research-based and peer-reviewed articles, examples and case studies written by ACP members, is now available here on the ACP website. This eBook details best practices in Business Continuity Management, Emergency Management, People, Resilience and Security & Risk.
ACP Member price: $25.
***************************************************************************************************
Educational Resources
The Arizona Department of Administration has passed on this list of local security & privacy events that are available at little to no cost. There is something for everybody: cyber security, privacy, physical security, records management, contingency planning, data management, fraud examination and forensics, auditing and application security.
| | | |
| --- | --- | --- |
| Just In Time Disaster Training - Library Available at: HERE | | |
PURPOSE:
The purpose of the Just In Time Disaster Training Library is to provide a single, easy to search source in which individuals, agencies and organizations can access informative disaster mitigation, preparedness, response and recovery training videos.
If your agency or organization has produced disaster mitigation, preparedness, response or recovery training videos or you know of training videos that should be added to the library please access the library's This email address is being protected from spambots. You need JavaScript enabled to view it. This e-mail address is being protected from spambots. You need JavaScript enabled to view it to submit information regarding the training video.
This email address is being protected from spambots. You need JavaScript enabled to view it.

**Columbia Regional Learning Center has launched a new Learning Management System!
The CRLC provides free, online certificate training courses, webinars, and lectures designed for individuals working in health systems including, but not limited to: health care, public health, home health, Medical Reserve Corps (MRC), community health, regional learning centers, and emergency management.
See their catalog for a list of all courses which includes:
* PREP 1110 - Personal Emergency Preparedness: Planning for the Public Health Worker
* PREP 2102/ENVI 2701 - Chem Rad Bio: Fundamentals for the Public Health Workforce
* MGMT 1201- Elements of Leadership: Decision-Making & Problem-Solving Under Emergency Conditions
* VUL 2605/ PSY 2902 - State of the Science: The Health and Mental Health Consequences of Catastrophic Events
Shared courtesy of Irwin Redlener and Eric Holdeman
ME? GET CERTIFIED?! OF COURSE.
Have YOU considered getting certified? Both the DRII and the BCI offers certification in Business Continuity Management.
For more information about DRII's certification, go HERE
For the BCI certification, go HERE
Join the ranks and your peers by getting certified!
++++++++++++++++++++++++++++++++++++++++++++++++++++++++++++++++++++++++++++++++++
Certification Information
Interested in Gaining a Certification?
Are you interested in becoming certified? Several organizations offer courses in Business Continuity (BC), Disaster Recovery (DR), Emergency Management and Risk Management, to name a few. Specialized courses are available for healthcare, public sector planning, and audit. Click here to search DRII courses! To learn more on certifications, please visit a sample of the accredited certification sites below.
Have a Certification?
Many of our members have attained certifications in our industry which highlights their discipline and expertise to achieve those certifications. Be proud of your accomplishments and submit your name and certification to This email address is being protected from spambots. You need JavaScript enabled to view it.. Your name and certification will be listed in the monthly newsletter.
Display your certification on LinkedIn!
Did you know you can display your DRI certification status in your LinkedIn profile? Enter the information corresponding to your certification, including one of the following URLs to link to your certification description.
ABCP - https://www.drii.org/certification/abcp.php
CFC - https://www.drii.org/certification/cfcp.php
CBCP - https://www.drii.org/certification/cbcp.php
MBCP - https://www.drii.org/certification/mbcp.php
Continuing Education Credits
If you have a certification through Disaster Recovery Institute International (DRII), you will need Continuing Education Activity Points (CEAP). Visit the appropriate DRII website for current CEAP guidelines.
** There are other certifications offered not through DRII. If you would like Carol Paasch to research certification for you, mail to: This email address is being protected from spambots. You need JavaScript enabled to view it.. She will help as much as possible.
2022 CEU Hours
If you need to get the number of CEU hours to use in your certification, contact the Membership Director at: This email address is being protected from spambots. You need JavaScript enabled to view it.
Job Opportunities
05/02/23 - Emergency Management Planner (2 openings), City of Phoenix, Phoenix AZ. Closes 5/11. HERE for posting.
04/03/23 - Central Public Health Liaison, Maricopa County Public Health, Phoenix AZ. HERE for posting.
Contact the Web Resources Director to have any articles, questions, job opportunities or postings added to our chapter's webpage.